As a bride-to-be, you will be bombarded with advice before your wedding day, on your wedding day, and after your wedding day too. The advice never really stops, does it? The internet also has a lot to say to the bride about the dos and don'ts. But, as a bride, you cannot believe anything and everything the internet has to say. The same goes with the advice that keeps coming for your bridal makeup looks, which tends to get confusing.
We're here to bust some of the most common makeup myths for every bride-to-be out there. So, all of you brides-to-be, take a cue from these common myths and look like your best version throughout your wedding day!
Pick A Lighter Foundation To Look Fair!
Absolutely NO! Foundation is meant to even out the pigmentation and acne marks on your skin and make it look flawless in the original complexion. But people believe that a foundation is supposed to make you look fair, and that is the ultimate goal. In reality, if you apply a foundation that is lighter than your actual skin tone, it will look ashy and grey, destroying your wedding photos along with the dream of dolling up as the prettiest bride.
Heavy Makeup Is A Must For Good Photos
On any occasion, the only amount of makeup product you should be layering on your face is how much you need to cover the few problematic areas. Yes, that includes your wedding day too. Opt for a makeup look that will make you feel like yourself on your wedding day. When you look like yourself, you will look like you're having fun, and that'll automatically show in your wedding album.
You are the bride! It's your day! Don't you want to shine like a disco ball on the most important day of your life? That's it! Don't hesitate to use glitters and shimmers for your bridal day makeup. When it comes to makeup, less is always more. So be careful while applying these products.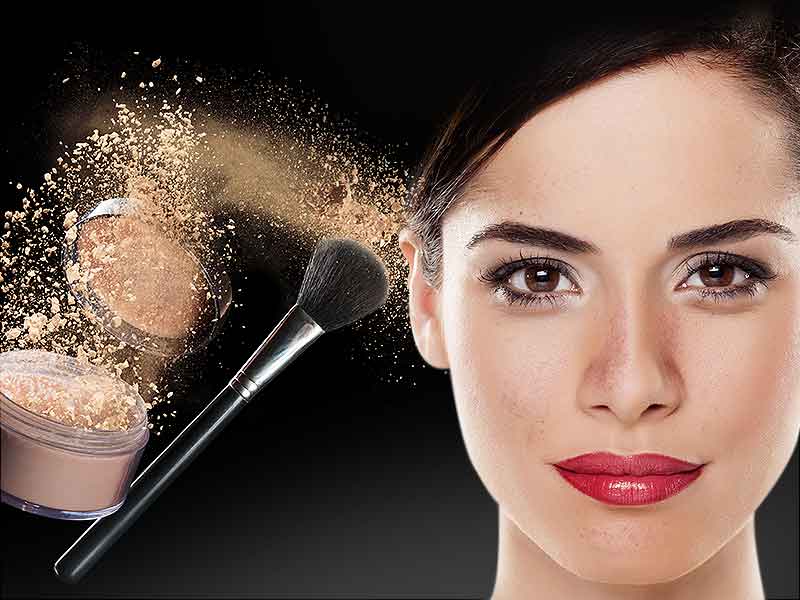 Red Lipstick Cannot Be Pulled Off By Everyone
A myth that many of us believe and that needs to be busted right away is that red lipstick doesn't suit every bride. The opposite of it is true. Anyone can pull off the red lipstick and look amazing, provided you have picked out the right shade of red that matches your skin color. The perfect match will make your professional bridal makeup look stunning.
Bold Lips & Bold Eyes Is A Disaster
We've often heard all the makeup artists recommend either opt for bold eyes or bold lips for your bridal makeup. However, when it comes to the wedding day you are preparing for, you can pull off a bright lips and eyes makeup look. If you are opting for glitter on your eyelids, try to keep the lips matte. This will help you enhance your beautiful face while making it look balanced.
Test Foundation On Your Wrist
We all struggle to find the correct foundation match for our skin tones, but it makes little to zero sense in testing the foundation by swatching it on your wrist because the skin tone of your wrist and face varies. The best way to find the perfect foundation match is to test the foundation on your jawline in natural lights and over a clean face. This way, you will never go wrong with finding the perfect foundation shade for your skin tone.
Whether you're a bride-to-be who loves to go with extravagant and bold bridal looks or if you're someone who wants to keep it subtle and minimal, don't forget to feel like yourself and be confident in whatever type of bridal look you opt for.
Hope this article helped you clear the confusions you had about your wedding day makeup!